Remember me? I used to look like this..

[WARNING:

Pic & Cuss-heavy.

]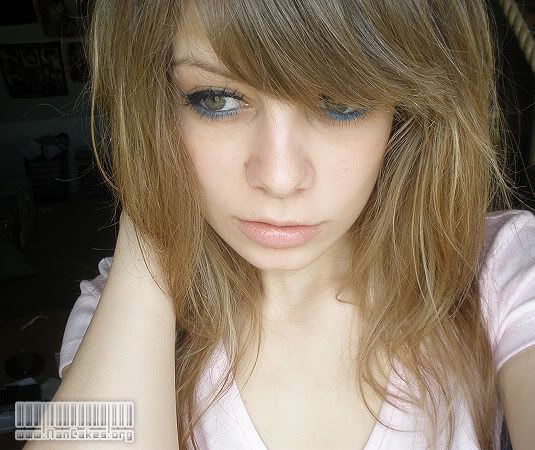 And things are different now.. cause I got a haircut. Some of you may go "Ohhh sexayyyy" and the rest of you will most likely go "ARGHHH YOUR PRETTUH HURRR!? D': Y U NO KEEP DUH HAIR?!". Either way, it's my hair - my call. I still giggle about the fact that 4 people decided to unfollow after I posted my "Hi, I'm cuttin' my hair"-post. Why follow a blog for HAIR anyway? That's kinda odd to me. Either way.. If you follow my
TUMBLR
(which you ought to be doing), you probably saw some of these pics already. If not.. well then here you go. Enjoy ^__~
After the salon..
After shower today..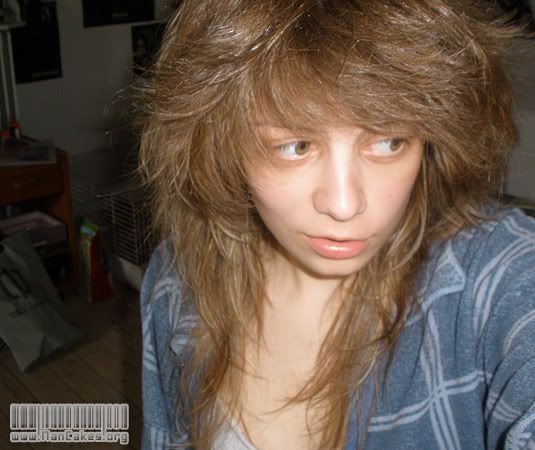 After a bit of messin' around.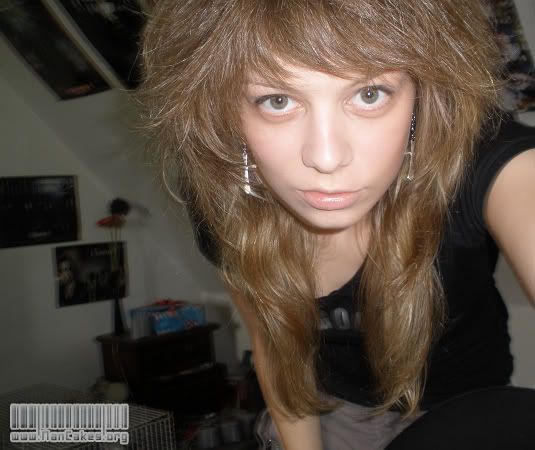 So yeah.. that's the hurr, ladies (and gents, cause there actually are a few of y'all out there that have male genitals. oh myy~). I'm diggin' the do, to be honest.. The stylist started out by cutting it quite monotonically boring and 'picture perfect' and shit, even though I brought photos. She was about to 'style' the boring do until I went "Uhh.. yeah.. could u make it a bit shorter in the front?" and she looked at me as if I'd fallen from the sky. I guess she didn't expect me to want weird hair. lol. But I prefer it short in the front and long in the back.. She tried to explain that it would need a ''flowy transition'' into the layers and I was like "Well, if you fuck it up, you can cut off the longest parts as well. I really want it short in the front and long in the back, pl0x." Again, I got the "OMG BUT UR PRETTEH HURR!"-look, but she did what I asked and I'm diggin' the out come quite a lot. I don't like my hair straight, but the short part looks really fluffy after a shower, huh? Haha!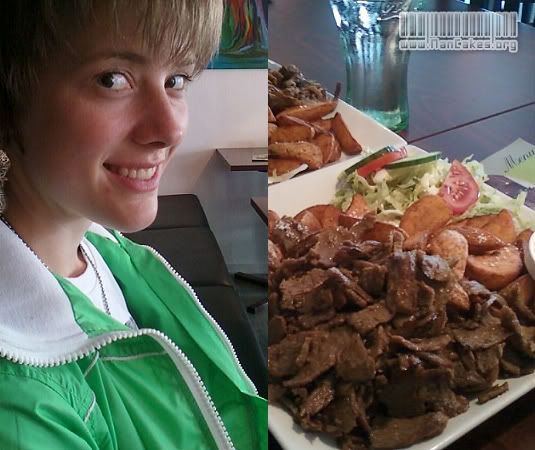 After I got my haircut, Vivi took me out to lunch (cause she's epic like that). She'd come over the night before to just chill, and she took me to the hair stylist yesterday, cause yeah.. she could -__-" lol. I dunno.. We had fun though! I helped her pick some clay, eyeliner and a mascara and she waited for me at the salon and then we went to Kebab House - lunch date ftw! lol. If you didn't notice, Vivi cut her hair too! I first saw some photos a while back, and it looked scary as fuck.. but irl she's lookin' mighty fine! -headbangs-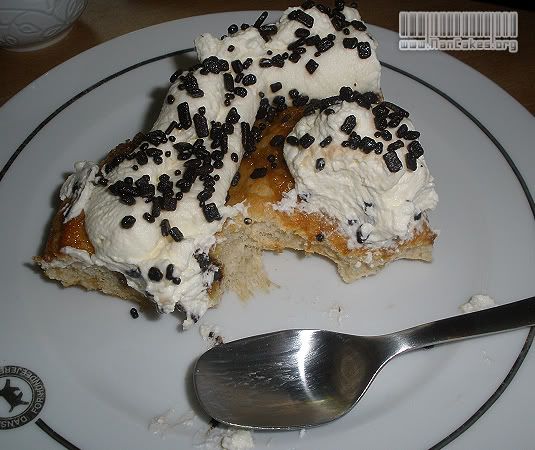 Yes cake looks gross, but it's EPIC!
When we got back from lunch, we just chilled on my bed, ate cake and candy and watched Mean Girls. (I know, if you follow my Tumblr (lol, more tumblr talk) you'll know that I watched this one like a couple of days ago as well..) I CAN'T HELP IT! Mean Girls is such an awesome movie!
"Omg Karen, you can't just ask people why they're white..." D':
Sorry about the missing editing. I'm lazy by now.. lol
On a sidenote, I fucked up my knee. I'm sorry for the swearing in this entry, but my mood is a bit 'ARGH' today, cause of the pain. I have no idea how I twisted/sprained/f'ckeditup, but I did. I took Sunday off from jogging to chill and eat candy and be a fatty, but I got too restless during the afternoon and went for a 5km. walk. When I got home, my knee and Achilles tendon started acting up. I didn't put ice on it though, cause I figured it'd go away - but it didn't. I had ice on it all last night and this morning.. stupid shiet. -kicks around- This obviously means that I can't go jogging and I'm feeling fatter than ever. -__-"
Oh, and here's a random photo of me driving behind a lame truck and of my brother playing the guitar..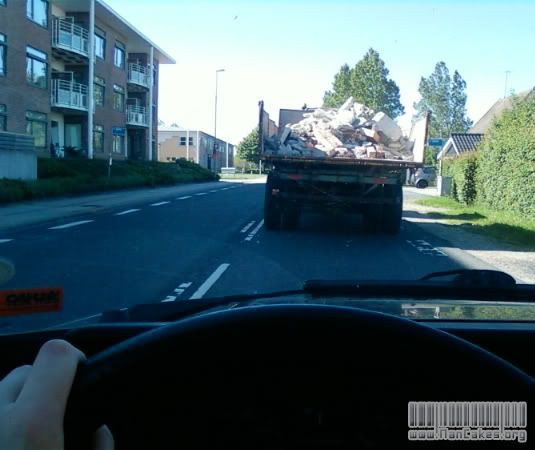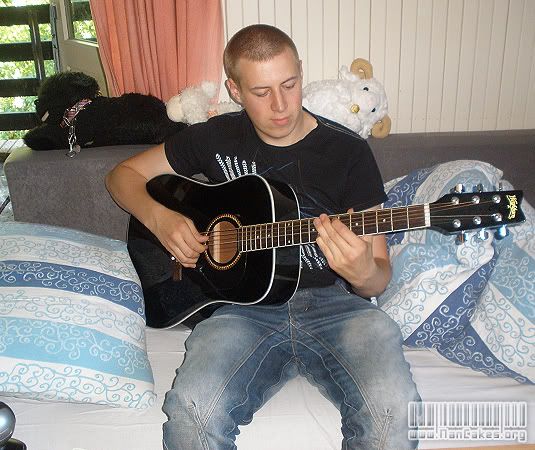 That's it, you guys! I hope you all had a nice weekend : D
I sure did.. kinda -__-" Except for the stupid leg/knee/ankle part. *kicks around*
OH.. and because I

love

you guys...
HAHAHA, lol. I'm so funnehhh.
Nah, I kid.
MUCH LOVE Y'ALL!