I'm working on a new layout. So this is gonna look like A MESS from now on and maybe throughout the afternoon/early night. I prefer to get layouts and graphics switched out as fast as possible, cause I don't really like my site lookin' like a hot mess. lol.
As you can also pretty much tell from the photo, I got my haircut! YAY! I'm so darn ready for spring to come.. To top off my longing for spring, we just got like 5 inches of snow over the past 1½ days. EHH? Who the heck decided that we needed more snow. I need a word with the bigger man upstairs, yeh. Bsh.. I'm sick of snow. It's so cold and my room is really poorly insulated. When it snows it's cold in here - especially if it's stormy outside as well. Ughh.. at least it's rather wind-still.
Anyway.. I brought
THIS
photo to the salon. Our printer was acting insane, so I had to search Keikk's site (oh my, I'm such a creepo.. T_T; ) for a bigger photo where her ''parting'' is visible. I actually had my hair pretty damn close to hers a while back, but the parting was different. I had mine all ghetto pulled forward from the back (all jrock style, lol). It was requested that I did a post on both the photo(s) I brought along with some pics of the result. So yeah, here we go: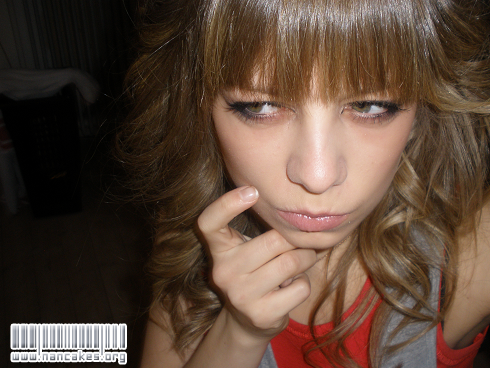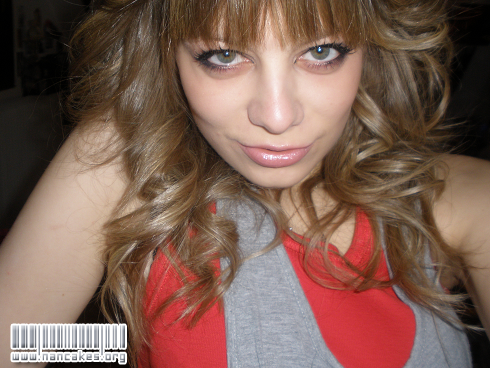 This time I wanted something more... girly. lol. Being a girl that used to NEVER give a sh!t about appearance, hair, skincare, clothes etc., it's rather difficult to find myself in this mess of fashion, hair and make. Or well.. I always loved makeup, haha, but finding looks that go with my eye shape, doing cream liner (which I suck at atm) and putting on falsies (I suck at that too, but not as much as the liner).. oh man, it's so weird. I've been eagerly practicing the liner for a while, cause I didn't wanna do this sort of 'look' while looking like a weirdo. I think it turned out alright. I definitely need more practice, though.
Anyway, as said - I'm excusing the mess that'll be this site very soon, haha! ALSO, I hope that you guys will like the layout *_* It took me like 5 hours to put together.. lol. I forgot how much fun (and time) Photoshop is (and takes)! : D
Hope you like the photos as well..
Talk to you soon ^^v
Don't forget to
JOIN MY GIVEAWAY
EDIT:
The layout is up, you guys! I hope you like it! \(^3^)v